Baby Boomer Retirement Realities
Baby Boomers as a generation have set the trend for a lot of things over the years, from the feminist movement to minivans and Saturday morning soccer games.
With 10,000 baby boomers retiring every day for the next 12 years[1], the trends they are setting lately are redefining what retirement looks like.
All in the Family
For starters, it hasn't been easy for boomers to prioritize their own financial security over the financial needs of others in their lives and their family make-up has a big impact on how much they can save for retirement.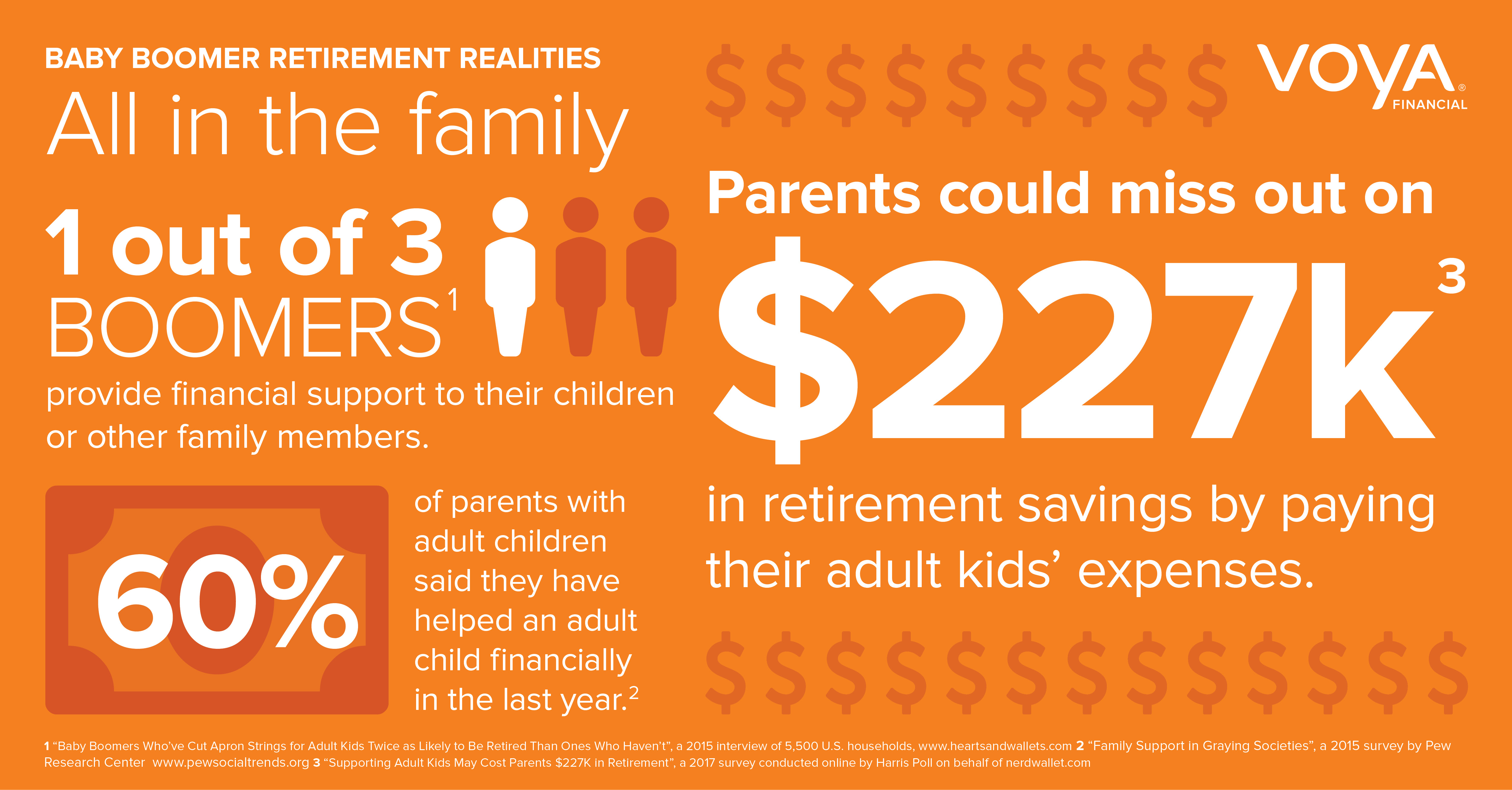 And just when you thought boomers had it all, with age comes change. Consider that there has been a 109% increase in divorce since the 1990s, with 10 out of every 1,000 marriages ending in divorce for U.S. adults ages 50 and older[2]. Splitting up later in life can take a huge hit to retirement savings with the dividing of assets and legal fees.
Competing financial priorities
Insight from Voya's online community study on Retirement Readiness showed that while reaching their financial goal (usually between $1-5 million in assets) is a good indication that they're close to retirement, it is not the only financial hurdle that boomers need to overcome.
Traditionally, we've looked at retirement as a time when mortgagees are paid, we're debt free, and our children are grown and out of the house.  But in addition to many boomers still supporting children, a significant portion still hold a mortgage and credit card balances that can be hard to pay off.
In fact, based on a 2017 study by Fannie Mae, only 41% of 60-64 year olds were mortgage free in 2015 and only 50% of boomers are projected to be mortgage free at retirement.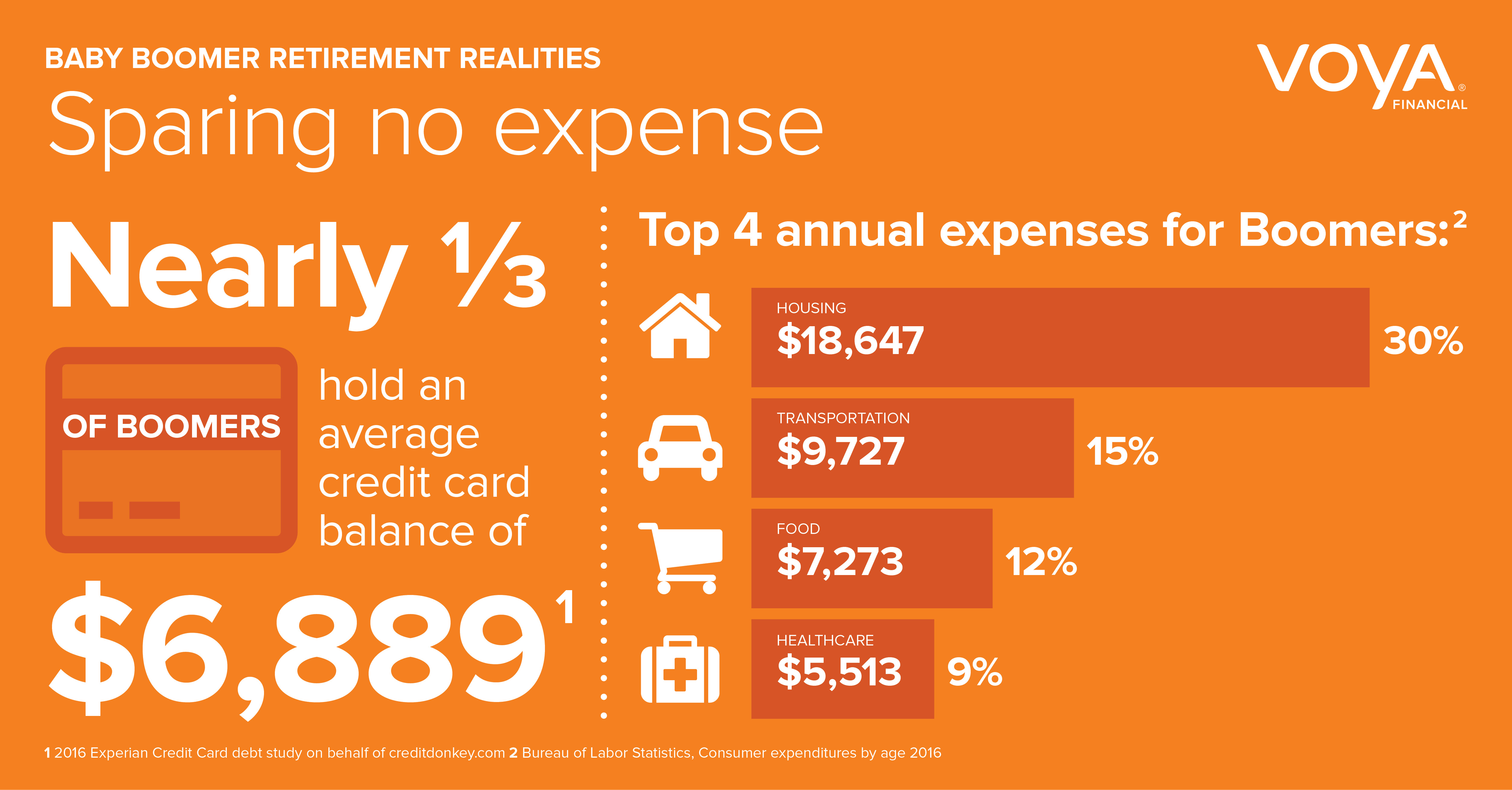 How to prepare for your transition into retirement
Some actions you can take to make an impact – leveraging Voya's tools and resources – include:
Engage with myOrangeMoney®, Voya's online, interactive educational experience, for perspectives on preparedness. The experience can help you educate yourself about retirement and make informed decisions when planning, including Social Security potential, Health Care costs in retirement and more.
Attend seminars that provide group education and training, which can cover topics like nearing retirement, income planning, and how to handle Social Security.
Take advantage of the advice and guidance services offered in your plan
Consider meeting with a financial advisor for financial planning support.